The Everfit Pro Drop Chiropractic table has been the choice for many professionals due to the simple fact that it is a good quality affordable table that allows the doctor to focus on their practice and not on their pocket book!
The Everfit Pro Drop Chiro Table is an elegant table which features a very stable base giving the practitioner a solid platform to adjust on.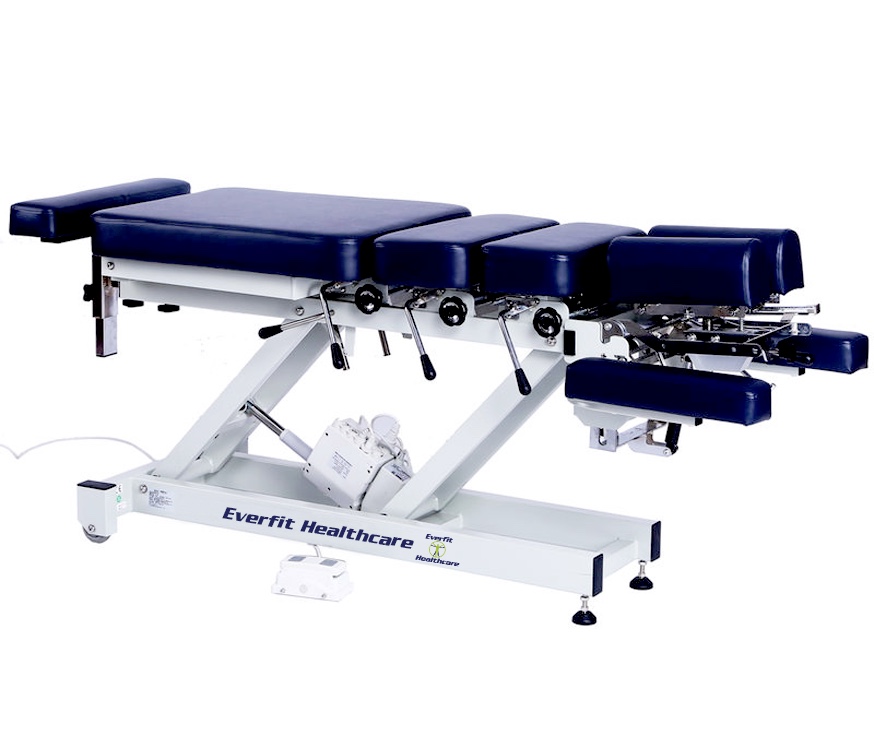 A Beautiful Addition to your professional treatment room!
Everfit Healthcare Chiro Table Featured Drops
Cervical Drop
Thoracic Drop
Lumbar Drop
Pelvic Drop
Everfit Pro Drop Chiro table is carefully designed and priced to suit new chiropractors and seasoned professionals.
Specifications:
Lift for Height variation from55-90cm
2 fixed wheels and 2 adjustable legs
Leg extension
Lift capacity of 225kg from the lowest point
5cm diameter wheels
Cervical Drop
Thoracic Drop
Lumbar Drop
Pelvic Drop
Upholstery: Heavy duty PVC vinyl that is fire, stain, mildew, oil, water and wear resistant
SPECIFICATION:
Backrest Length: 96cm
Middle section Length: 50cm
Head section length: 40cm
Upholstery width: 66cm
Adjustable Height: 55cm to 90cm
Loading weight: 250Kgs
*Design/Colour Available -Vinyl in Navy Blue, Black and Grey
Certification: CE, FDA, ISO9001-2008, ISO13485-2007